Global Game Jam 2018 took place at the end of January. It was hosted locally here in Sacramento at Square One Clubs. I participated as much as I could, but unfortunately I had some family obligations that prevented me from making it down to the site.
For my game, I created a first person puzzler in a 3D world. I used it as an opportunity to get more familiar with Blender and Unreal Engine. With this being a learning experience, I didn't get as far as I would with tech I was already familiar with. Overall, it felt like a success. I am now much more comfortable making shapes and applying textures in Blender. I also learned what is lost while exporting a blender project into Unreal, such as shaders that are closely tied to the rendering engine.
Alright, so lets take a peek and go over some stuff!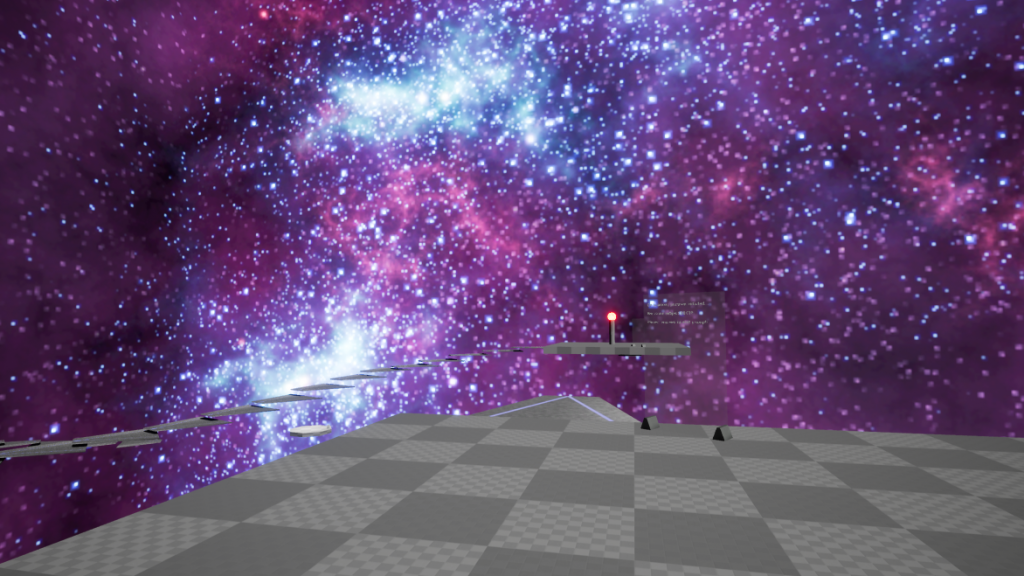 My game takes place in a testing grounds with various platforms and standing orbs. In this first iteration, it takes place in space, but after building out the platforms that idea didn't seem to pan out so well, for reasons I'll go into shortly. The skybox texture was created using a premade texture from SpaceScape, a free tool for creating space skyboxes.
Unreal is a very powerful engine with some very useful tools in prototyping a scene. You can create shapes in the scene on the fly. Unfortunately (at least as far as I know) those custom shapes, known as brushes, are their own object type and I couldn't find an easy way to convert them into components for reuse. I imagine it's possible, the answer just wasn't easily at hand. I created the octagon platforms and the orb with stand using brushes.